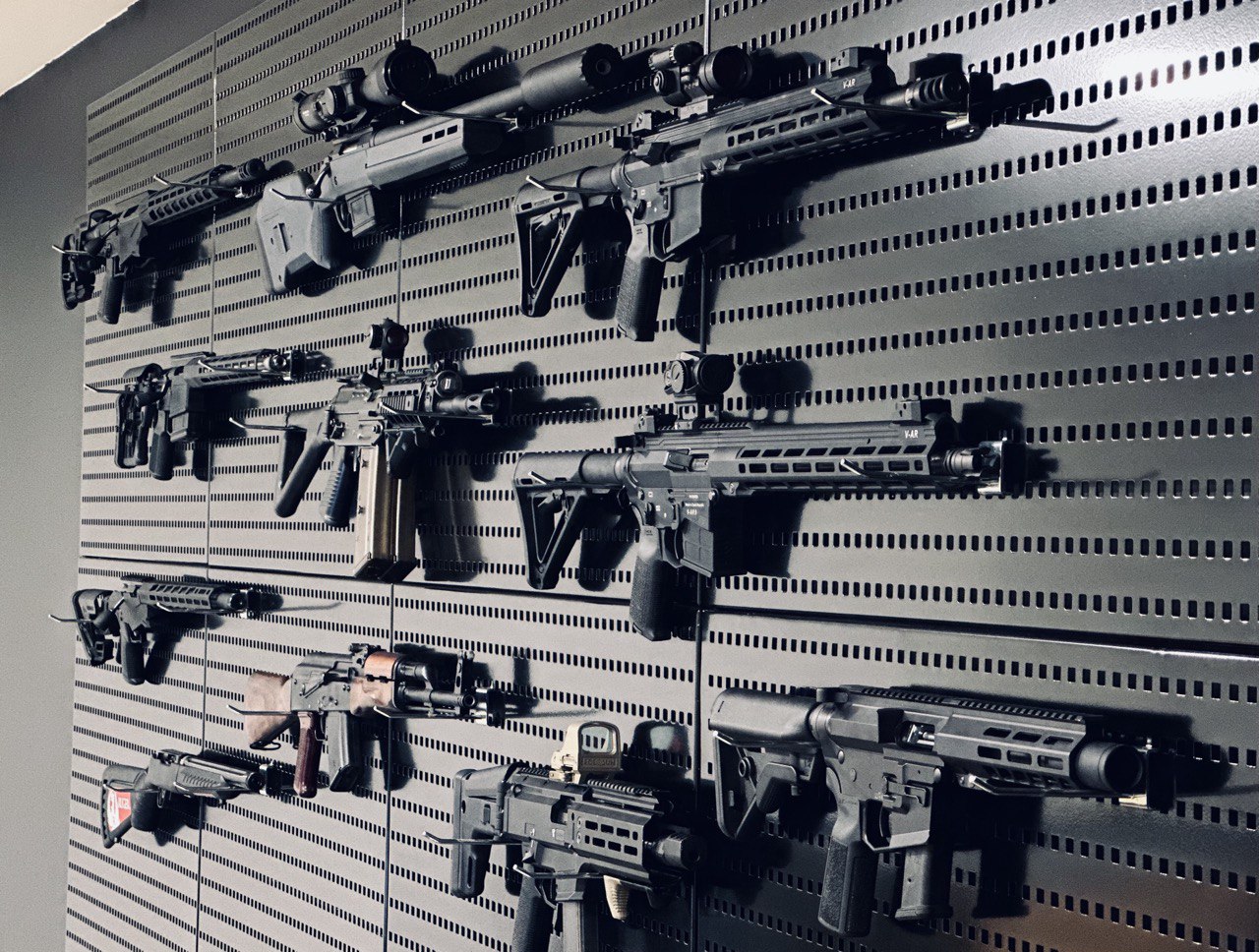 In our arsenal, you will find a fascinating collection of historical weaponry as well as cutting-edge, high-tech advancements.
Clear filters
Pistols
Revolvers
Rifles
Shotguns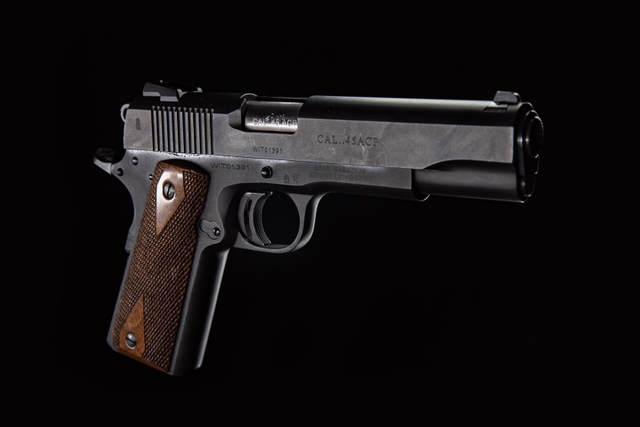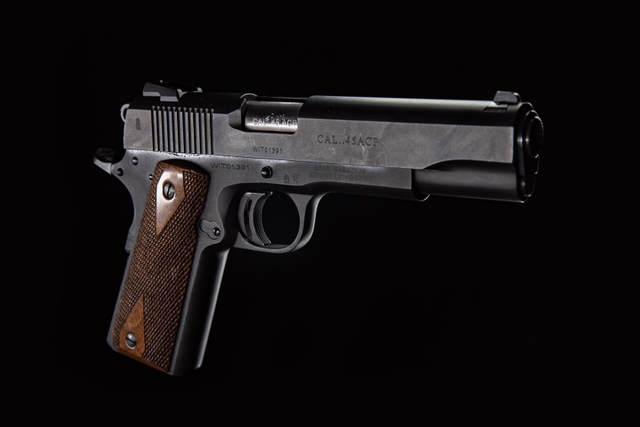 Pistol
STI Lawman
True classic. 1911 STI Lawman in .45 ACP caliber with a single stack 8 round magazine was adopted by the US armed forces in 1911.
Pistol
Desert Eagle
The biggest and the most powerful semi-automatic pistol in the world. Unloaded weight is 2000g, loaded 2300g. caliber .50AE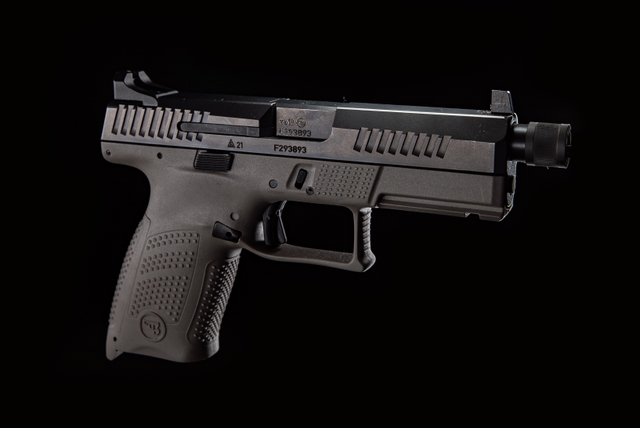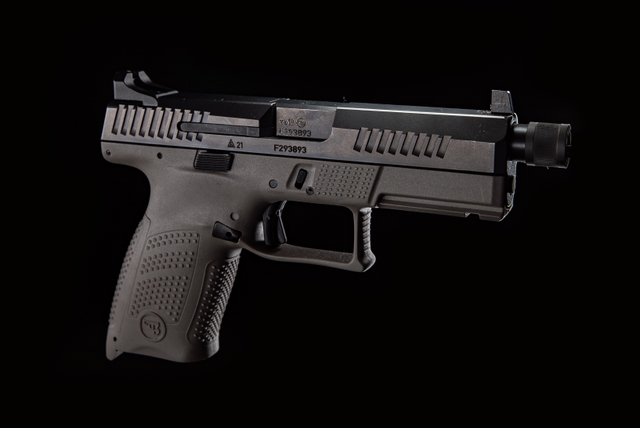 Pistol
CZ P-10 C
Semi-automatic compact handgun which is chambered for 9mm rounds. Czech-made, adopted in 2017. Suitable both for self-defence and for the armed forces.
Manufacturer
Czech Republic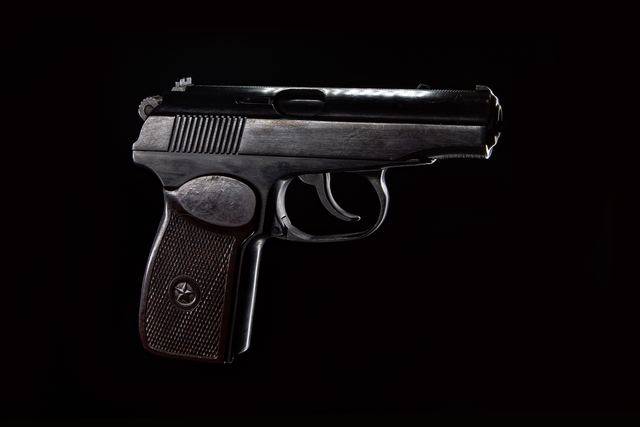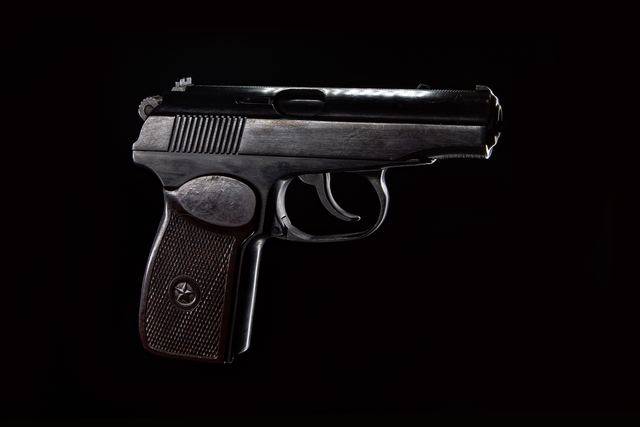 Pistol
Makarov
Legendary Soviet military forces and police pistol with a 9x18 caliber round. Its single magazine has a capacity of 8 rounds. Extremely compact, adopted in 1951.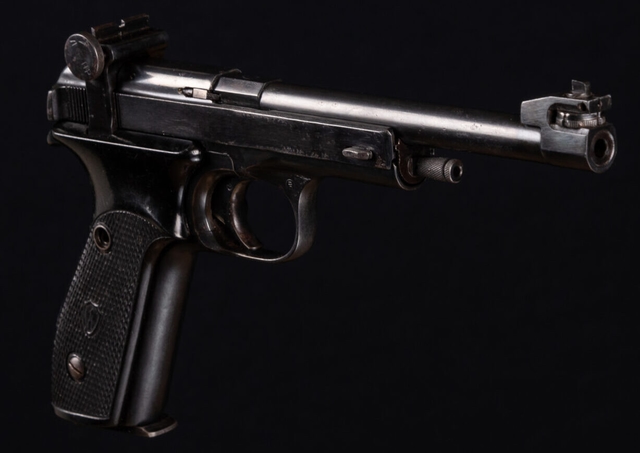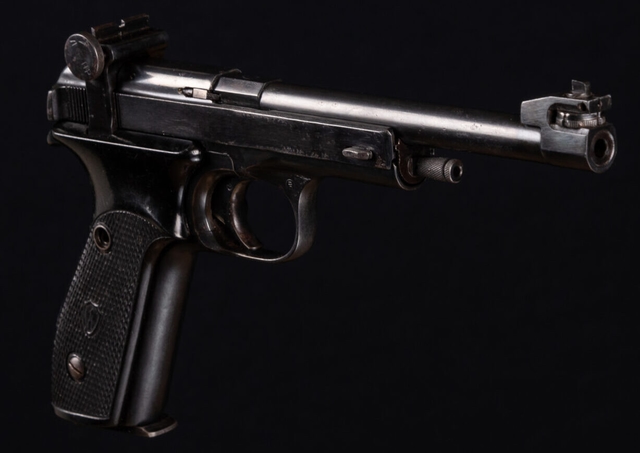 Pistol
Margolin
Small-bore pistol in .22LR from 1950. Made for sport shooting and target practice. Designed in the Soviet Union by a blind engineer which might explain its exceptional ergonomic qualities.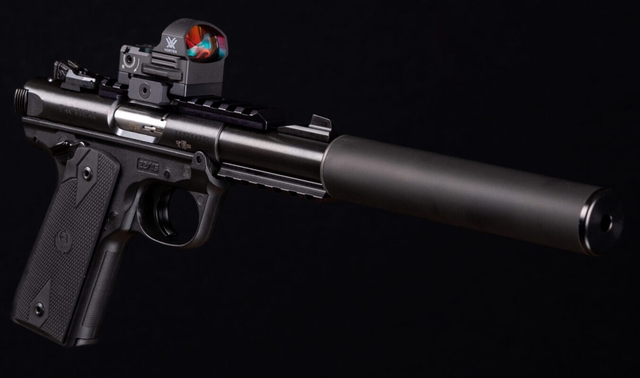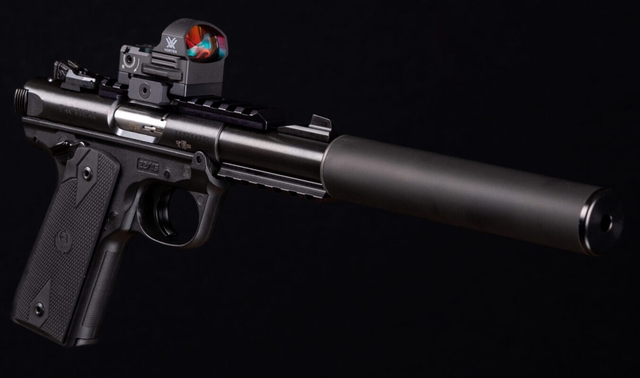 Pistol
Ruger 22/45 Tactical
The Ruger Standard Model is a semi-automatic small-bore pistol which was introduced in 1949 by the company Sturm, Ruger & Co. Multiple iterations of this pistol have been produced since then: MK II, MK III and MK IV. It is marketed as an inexpensive 22-caliber weapon designed for recreational sports and precision shooting.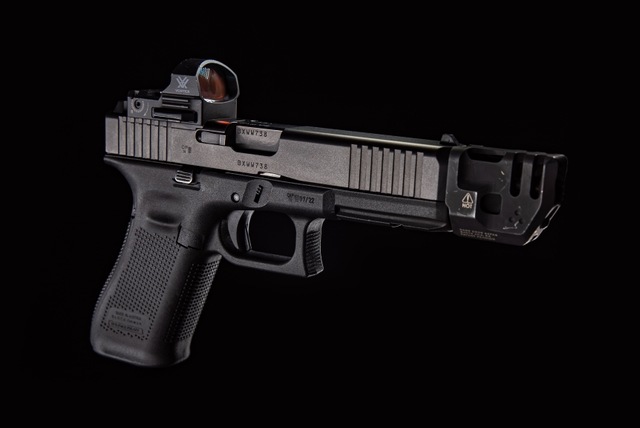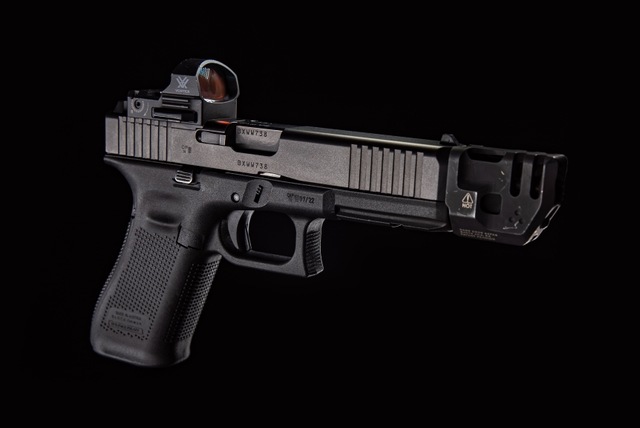 Pistol
Glock 17
A highly successful and reliable 9x19mm caliber pistol produced in 1982 with a polymer frame. It has a magazine capacity of 17 rounds and is currently in use by various militaries and law enforcement agencies in different countries.
Pistol
Glock 19
A more compact version of Glock 17 in 9x19. Its barrel and grip length are 12mm shorter and it has a magazine capacity of 15 rounds. It has been in use since 1988.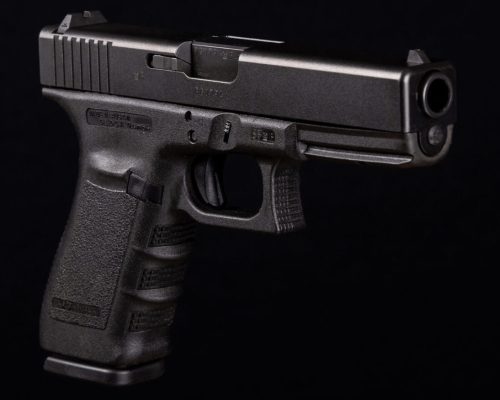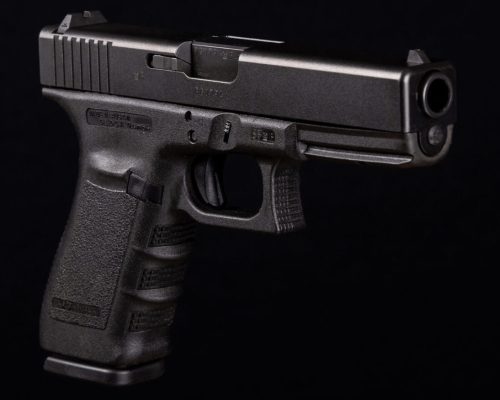 Pistol
Glock 21
Glock 21 is the .45 ACP version of the Glock 17, primarily designed for the American market. It has a magazine capacity of 13 rounds.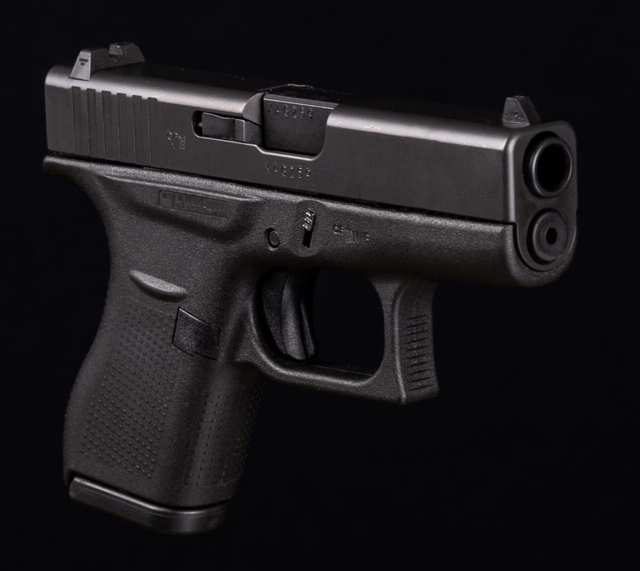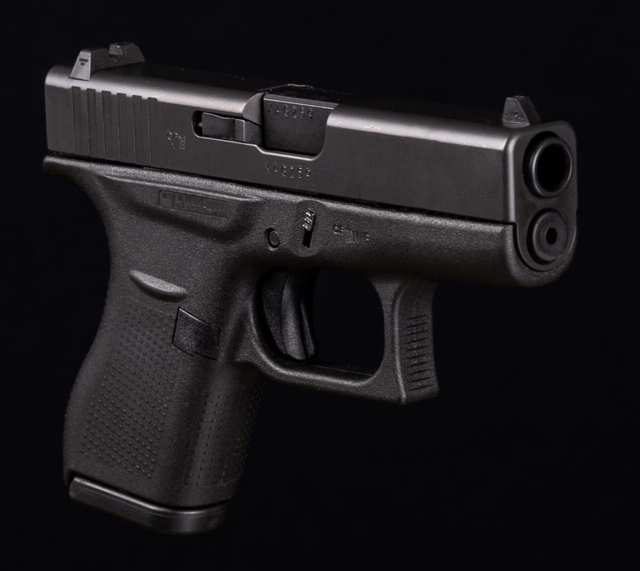 Pistol
Glock 42
The most compact pistol in the Glock model range. It is ideal for everyday concealed carry.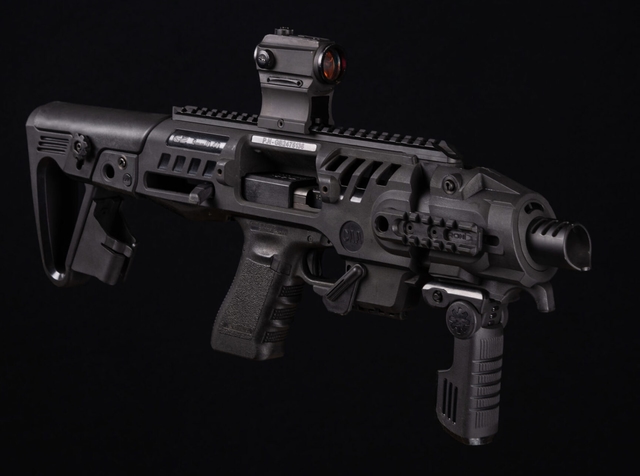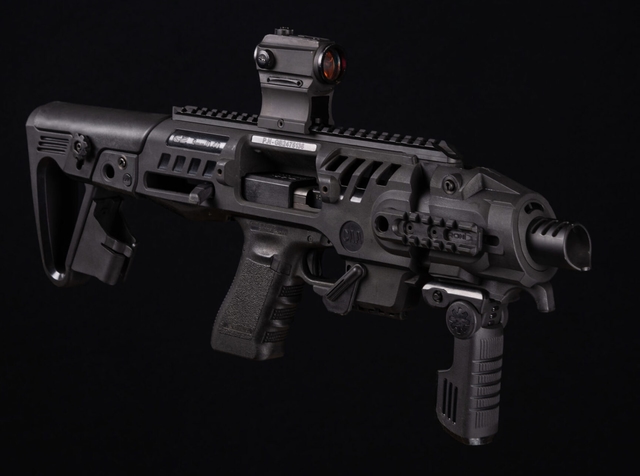 Pistol
Glock 17 RONI
Glock 17 inside a Roni frame makes the firearm comfortable, accurate and fast for shooting even at longer distances, thanks to an adjustable-length stock, two grips and a red dot sight.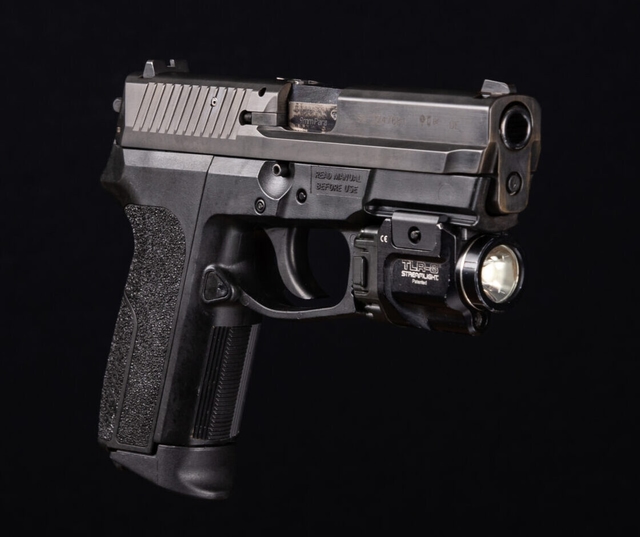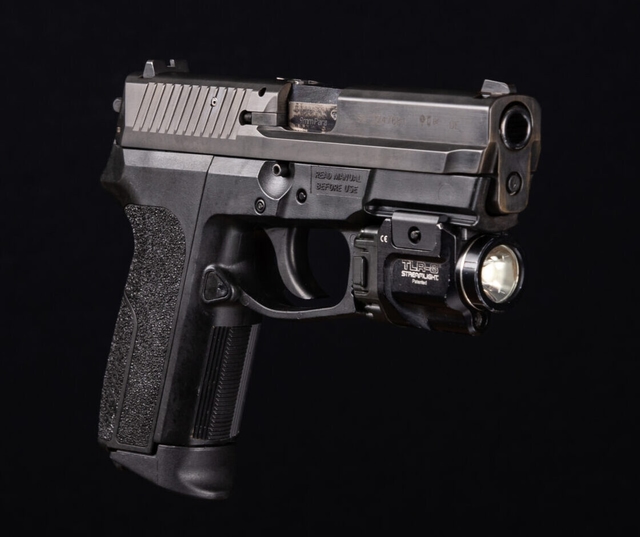 Pistol
Sig Sauer SP 2022
Sig Sauer SP2022 pistol has a durable, lightweight and wear-resistant polymer frame with an integrated M1913 accessory rail. It also has a laser sight which makes aiming easy and fast. This 9mm pistol is designed for law enforcement and military use, it has a magazine capacity of 15 rounds.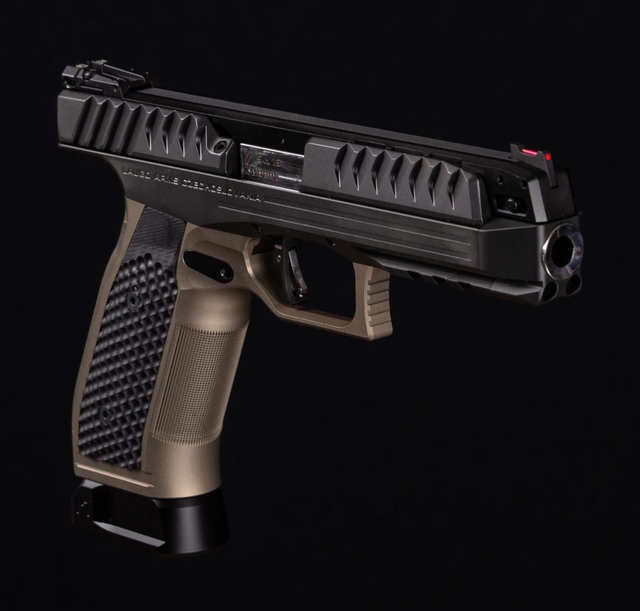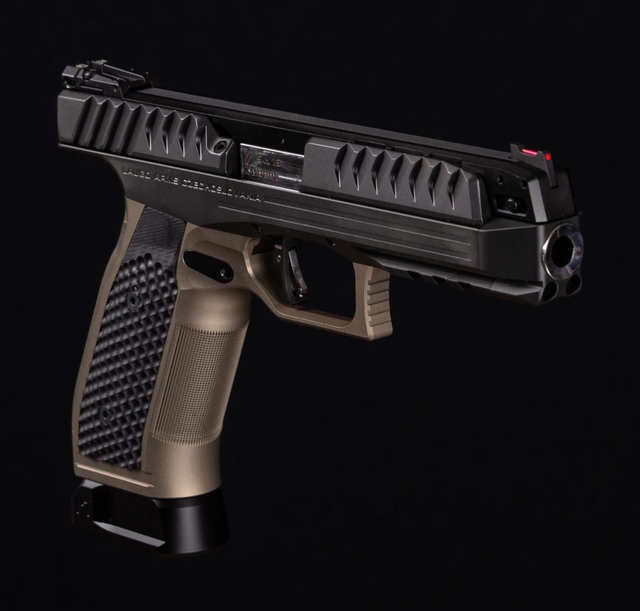 Pistol
Alien
Made in the Czech Republic by Laugo Arms, the Alien pistol is revolutionary in terms of its appearance and technological solutions. Innovative features make shooting easy and comfortable for the shooter. It can be said that the gun is so advanced that it does the job for you.
Manufacturer
Czech Republic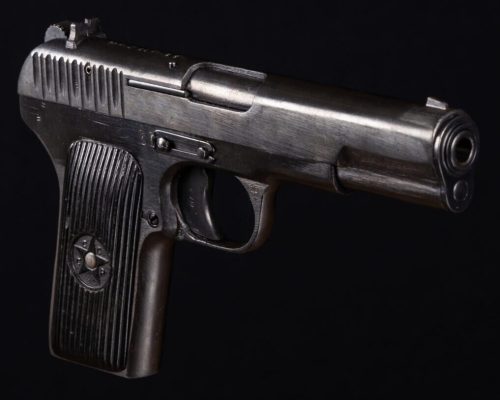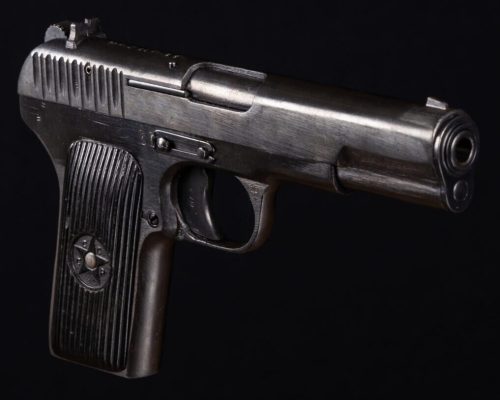 Pistol
TT-33
Developed by Fedor Tokarev in the 1930s and adopted by the Soviet army, this semi-automatic pistol chambered for 7.62×25 replaced the venerable Nagant revolver. Its round has outstanding penetration properties; most preferred weapon of the Russian mafia.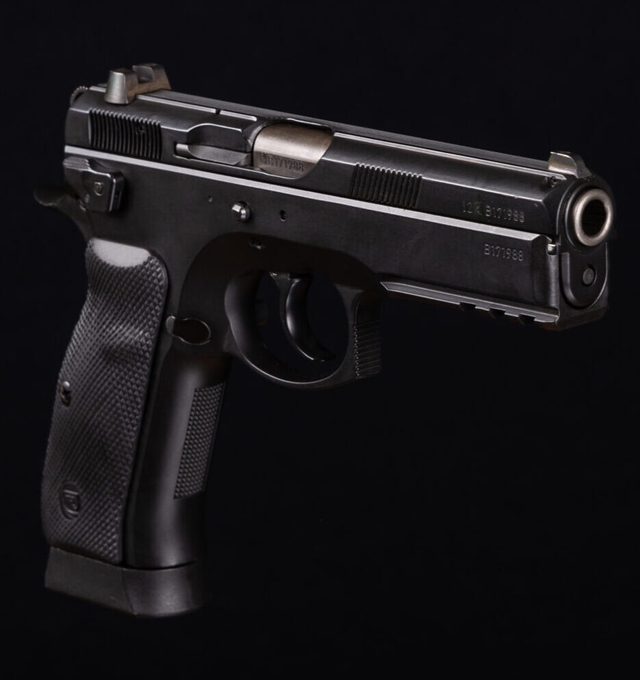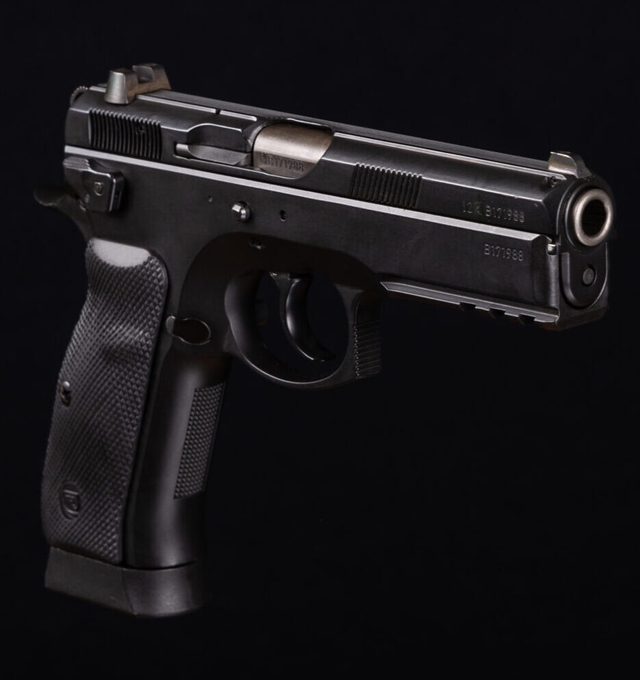 Pistol
CZ-75 Tactical
The CZ-75 Tactical Pistol is a Czech single-action trigger firearm designed specifically for practical shooting competitions. It is chambered for 9x19 caliber.
Manufacturer
Czech Republic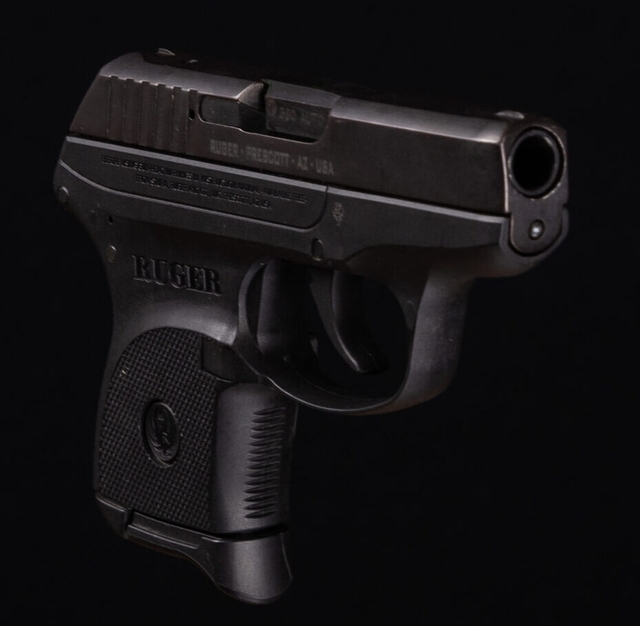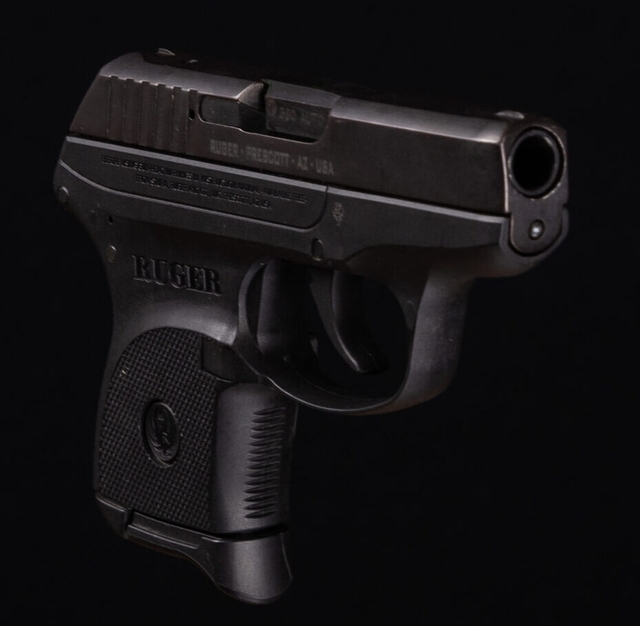 Pistol
Ruger LCP
This is a lightweight and a very compact pistol produced in 2008 with, chambered for .380ACP caliber. This pocket pistol has a standard magazine capacity of 6 rounds and is perfect for self-defence.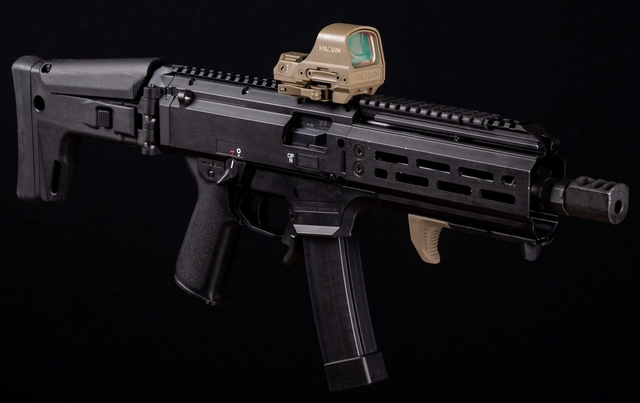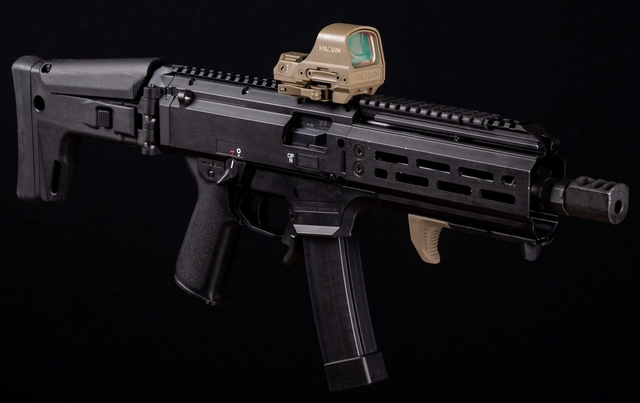 Pistol
CZ Scorpion
A compact submachine gun with a polymer frame designed for easy maneuvering in tight spaces. Caliber 9x19.
Manufacturer
Czech Republic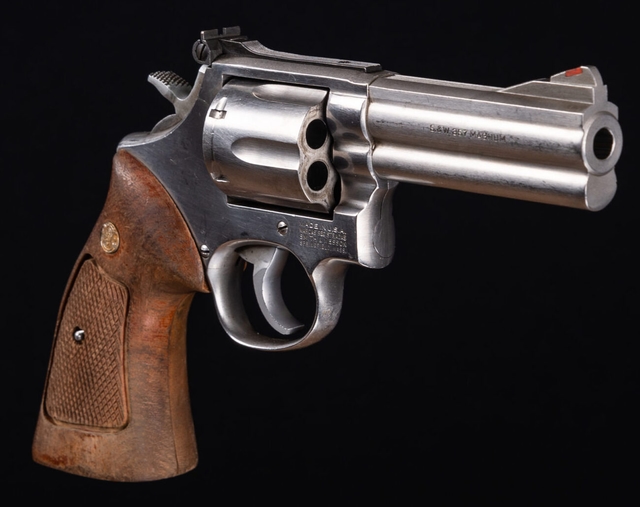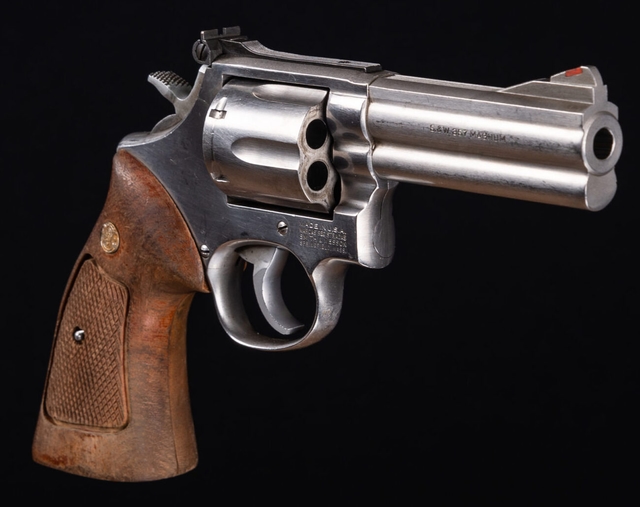 Revolver
Smith & Wesson
This is a classic US revolver. Originated from the company founded by Horace Smith and Daniel B. Wesson in 1852. This revolver is a modern version of the old classical model. Highly reliable, it has a double-action trigger and uses both .38spl and .357mag ammunition.
Revolver
Ruger Redhawk
.44 Magnum revolvers became famous through the Clint Eastwood movie "Dirty Harry". This model is from 1987 when Ruger began producing more powerful firearms. It has a double-action trigger and has six rounds of .44 Magnum.
Revolver
Ruger Super Redhawk
This revolver, introduced in 1997, is the first six-shot revolver chambered for both .454 Casull Magnum and .45 Colt. This revolver can even be used for hunting big game.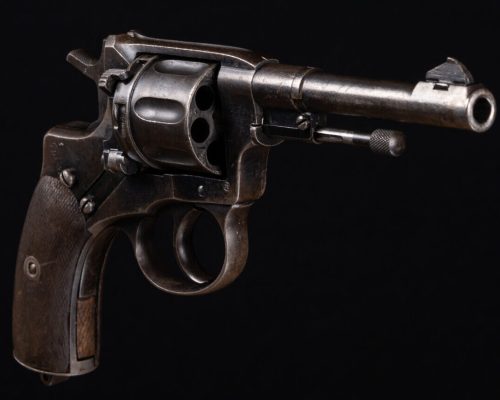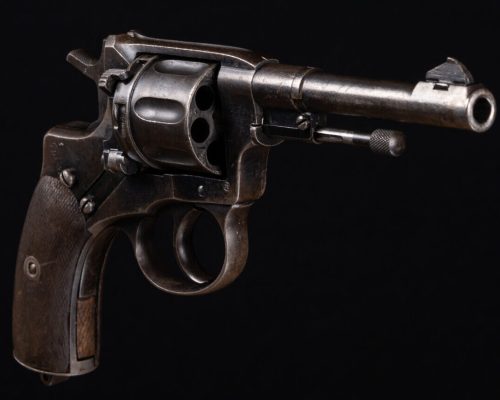 Revolver
Nagant M1895
The Nagant M1895 is a seven-shot gas-seal revolver designed and produced by Belgian industrialist Léon Nagant for the Russian Empire. Chambered for 7.62x38mm or 32ACP.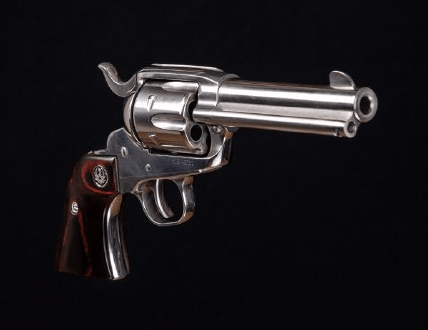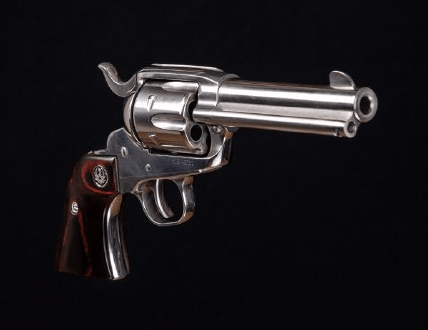 Revolver
Ruger Vaquero
Ruger Vaquero is a single-action six shot revolver, produced by Sturm, Ruger & Co. It is based on the Ruger Blackhawk frame and was introduced in 1993. Cowboy action shooting sport made this revolver popular.
Rifle
H&K HK243
A civilian version of the German G36 rifle. A very accurate firearm designed for military professionals, known for its very good quality and durability. It has a folding stock, a magazine capacity of 30 rounds and is chambered for 5.56 NATO.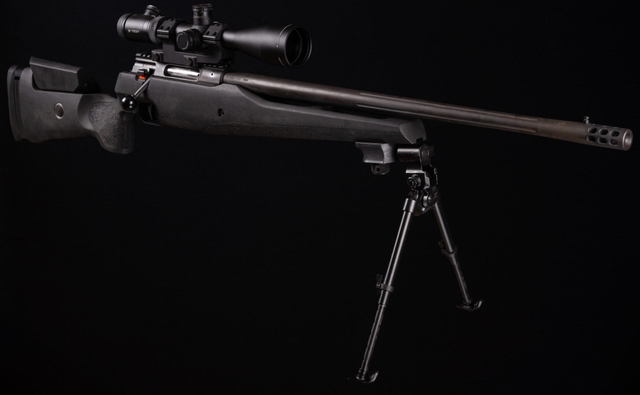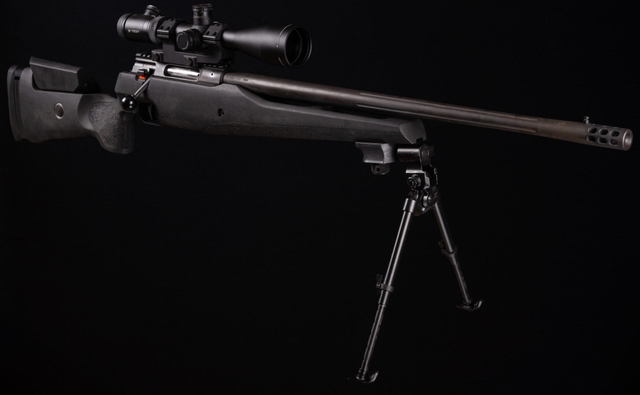 Rifle
Sig Sauer SSG3000
A high-quality German-made bolt-action rifle chambered for 7.62x51 NATO. A very common sniper rifle used by law enforcement both in Europe and in the US.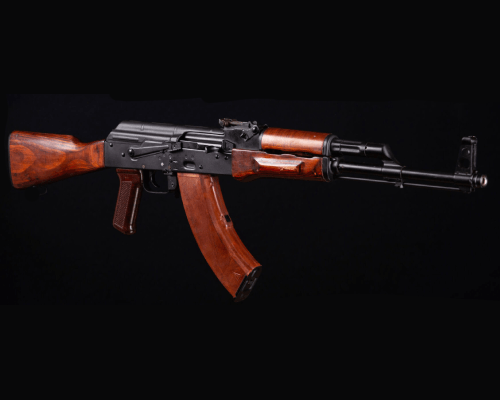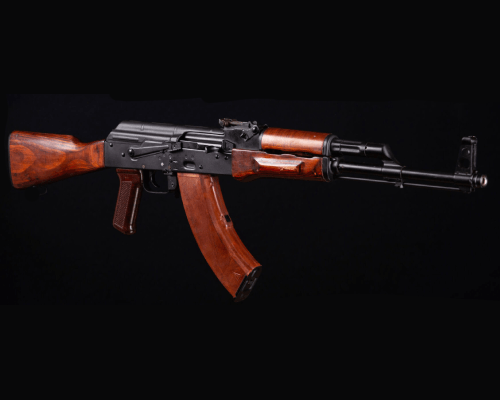 Rifle
AK-47
This weapon does not need an introduction. Developed in the Soviet Union by Mikhail Kalashnikov. Our particular specimen is the original version of the legendary AK-47. More than seven decades after its creation, the Kalashnikov and its variants are still being used all over the world.
Rifle
Galil
Designed in the late 1960s, this Israeli-developed semi-automatic rifle was also used by the Estonian military. Chambered for 5.56 NATO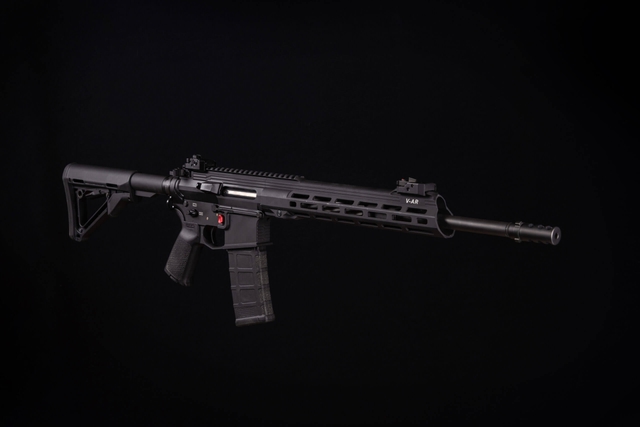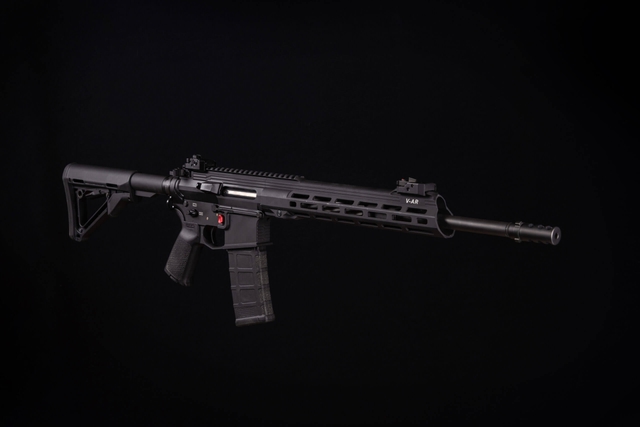 Rifle
V-AR 15
This semi-automatic rifle combines the best features of the world's two most famous firearm systems: AR15/ M16 and AK47. Highly ergonomic, with a gas piston system, reliable and simple. Chambered for 5.56 NATO.
Manufacturer
Czech Republic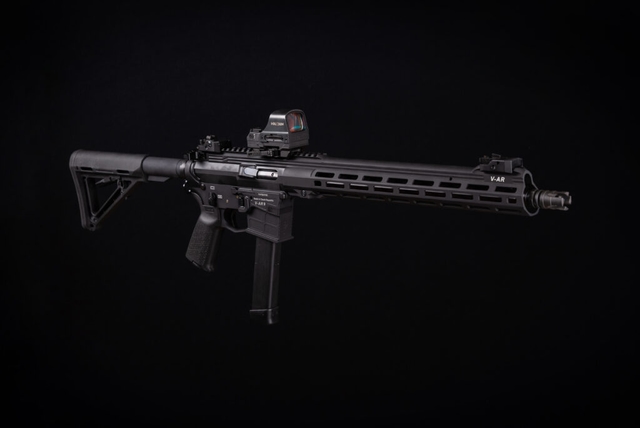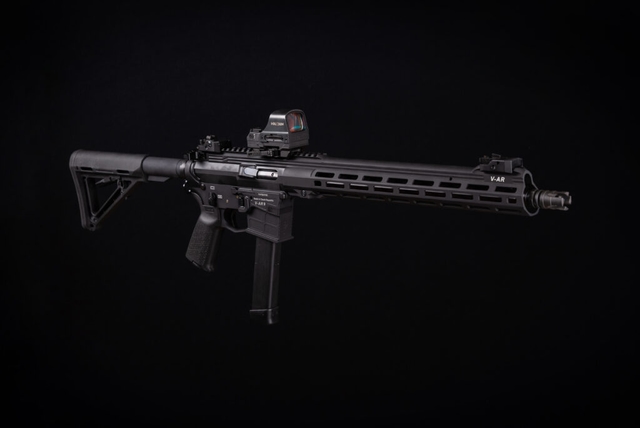 Rifle
V-AR 9 PCC
Externally similar to AR-15, except that it is chambered for 9mm. Cheaper and more comfortable to shoot as there is almost no recoil.
Manufacturer
Czech Republic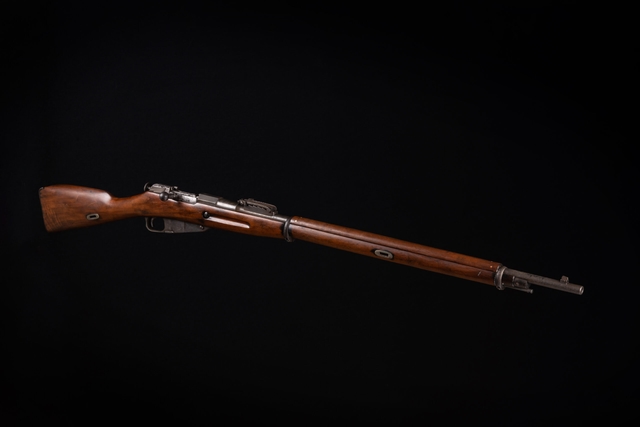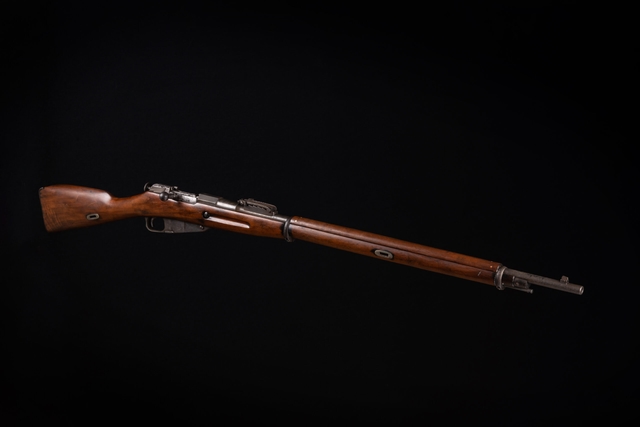 Rifle
Mosin-Nagant M1981
Developed between 1882-1891, this rifle was used by the Russian Empire during World War I and later by the Soviet Union and many other countries. This powerful bolt-action rifle is chambered for 7.62×54R. More than 37 million have been produced.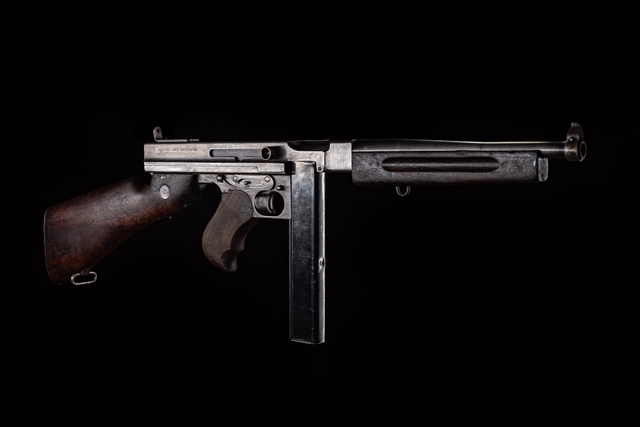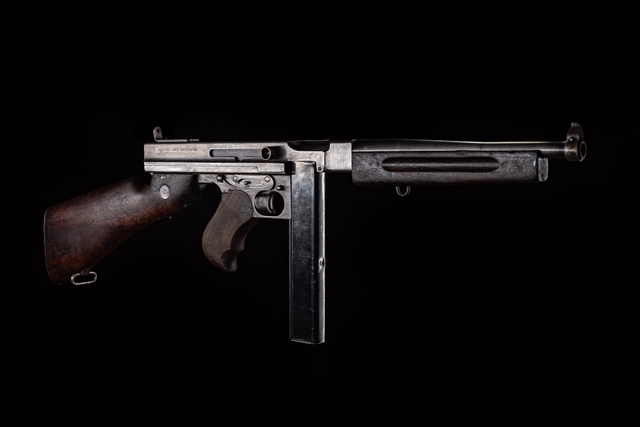 Rifle
Thompson M1928A1
This submachine gun was developed between 1917-1920. It has many nicknames such as the Tommy gun, Chicago typewriter, trench broom and many others. It uses either a 20- to 30-round stick magazine or a 50- to 100-round drum magazine. Chambered for .45ACP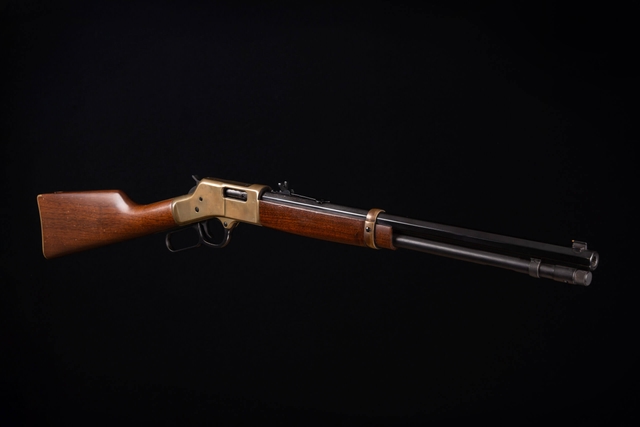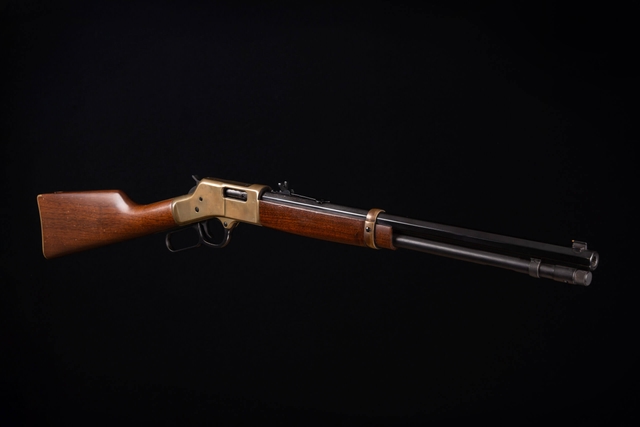 Rifle
Henry Big Boy
The original lever-action Henry rifle, designed by Benjamin Tyler Henry in 1860. Originally was introduced in the early 1860s and produced until 1866 by the New Haven Arms Company in the United States. It was used during the American Civil War. Our version is chambered for .44 caliber and has a sixteen round tube magazine.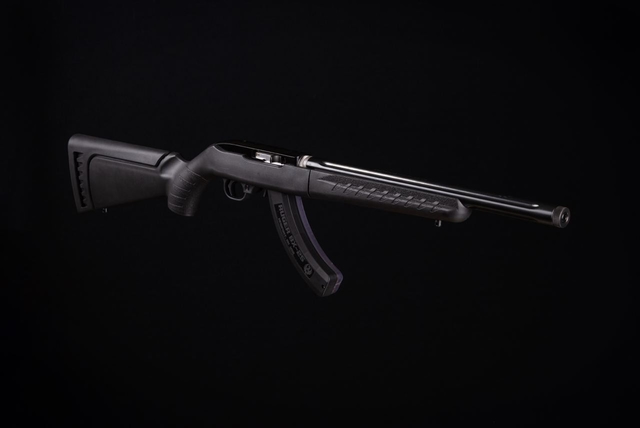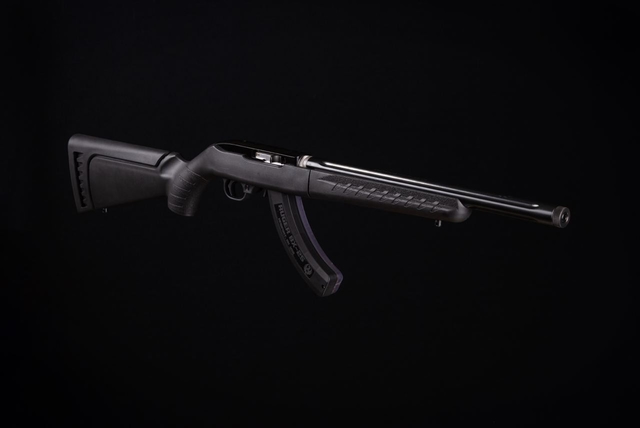 Rifle
Ruger 10/22 Takedown
Ruger 10/22 is a semi-automatic rimfire rifle produced by American firearms manufacturer Sturm, Ruger & Co. Chambered for .22LR. It uses a patented 10-round rotary magazine, larger capacity box magazines are also available.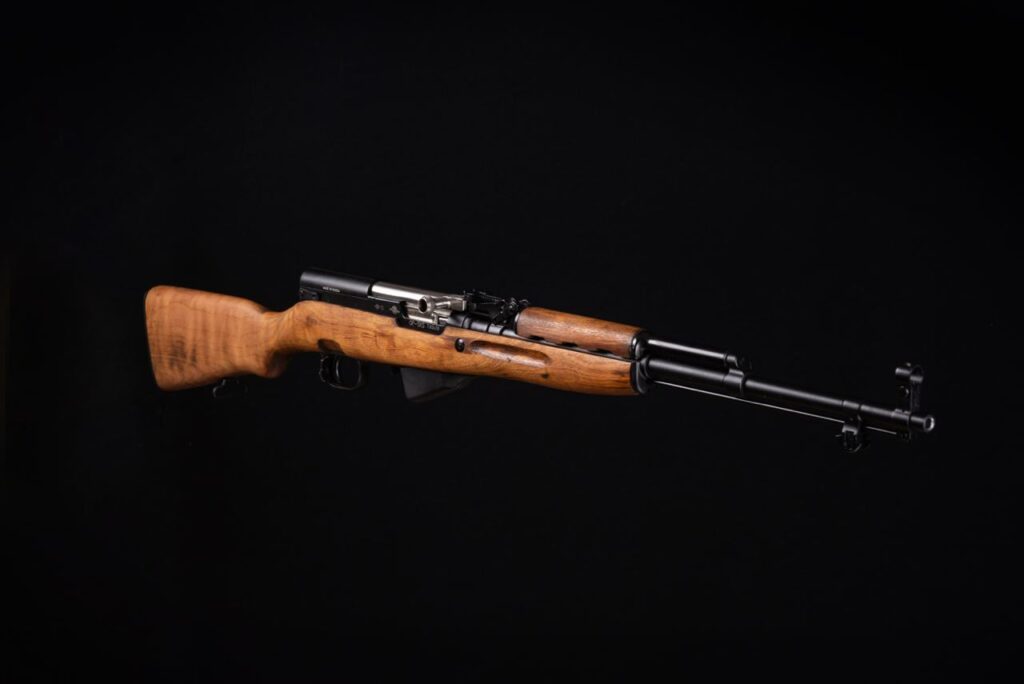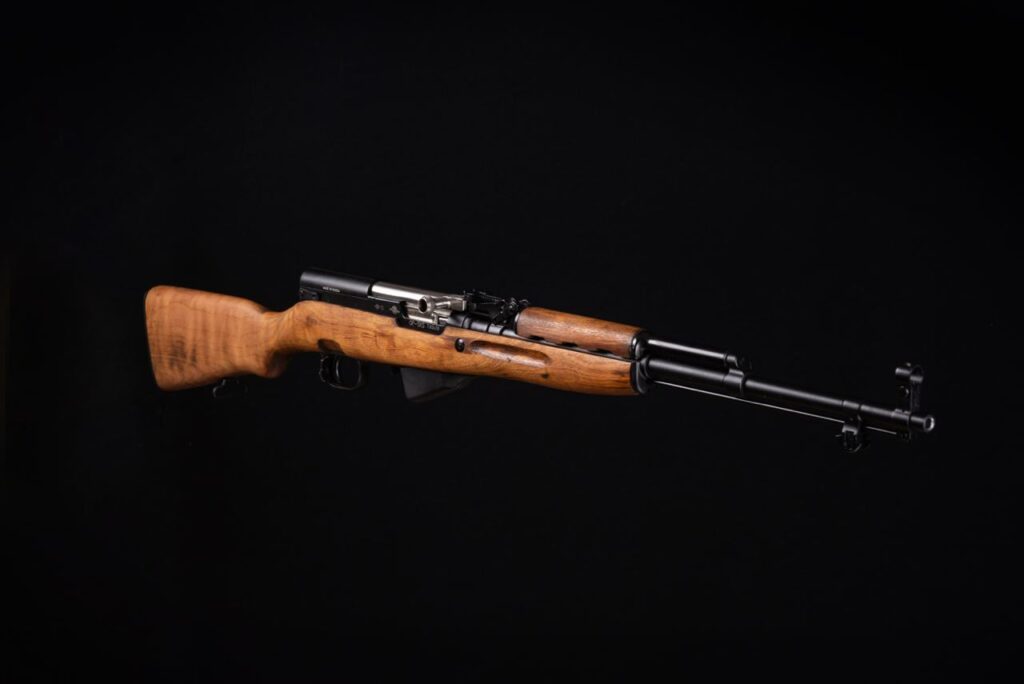 Rifle
SKS
The first Russian semi-automatic rifle, hence its name: Самозарядный карабин Симонова (Simonov's self-loading carbine system). It was designed by Sergei Gavrilovich Simonov in 1945, chambered for 7.62×39.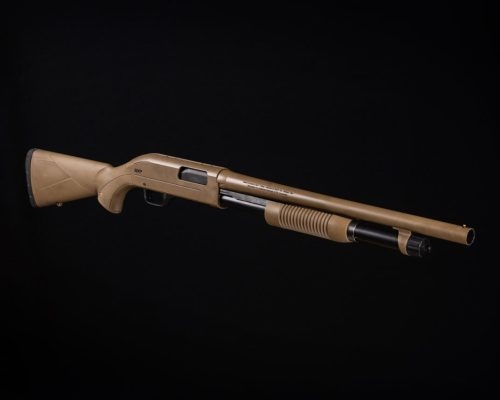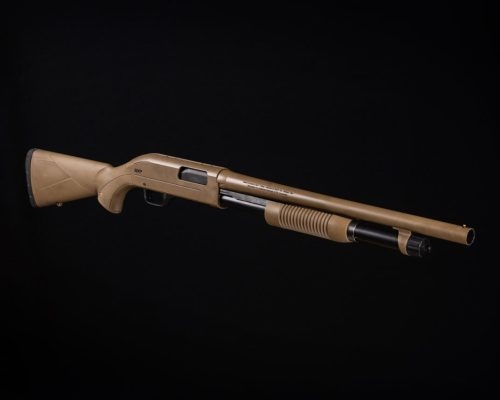 Shotgun
Winchester Defender
This is a classic 12-gauge shotgun with a composite frame. Suitable for hunting, self-defence, sport and law enforcement. Magazine capacity is 5 rounds and it is cycled manually by "pumping" the action.